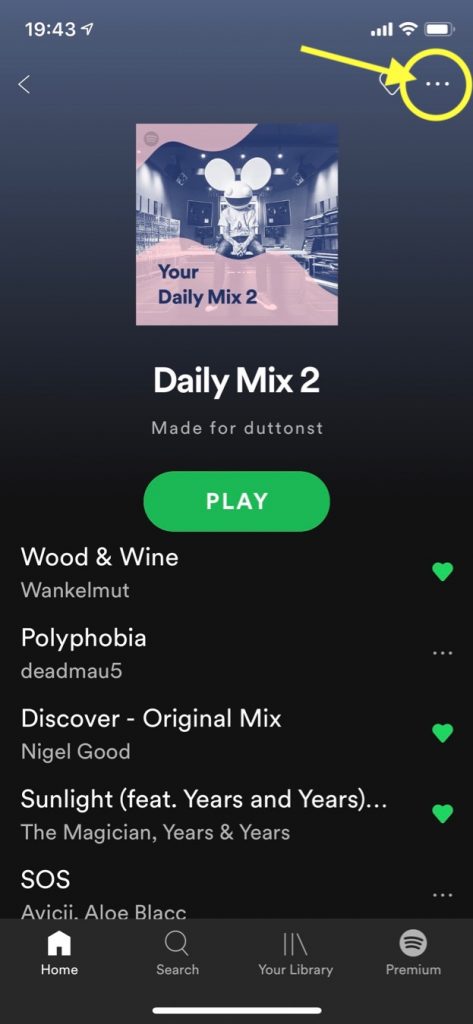 Playlisty only works with playlists, not albums or individual tracks, so first of all make sure you are looking at an actual playlist on-screen and can see some of the tracks you want to export. Next, see those 3 dots in the top left corner? Tap them.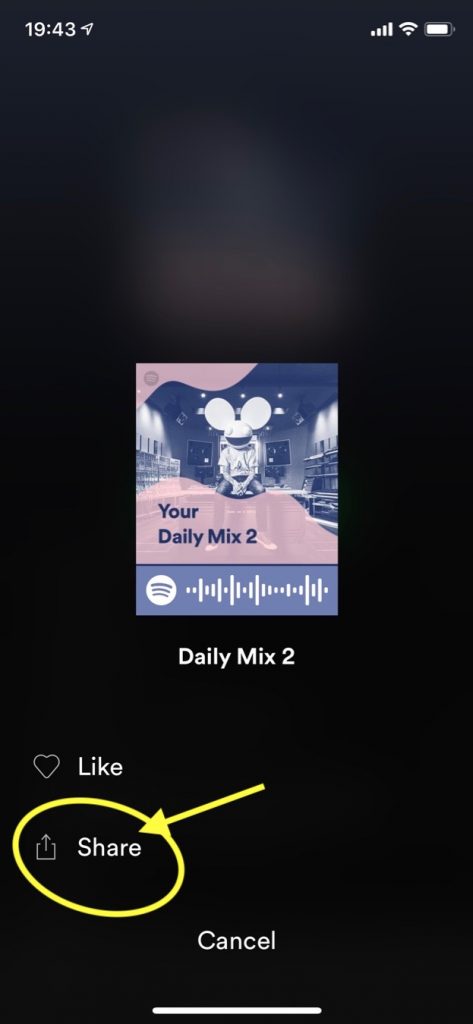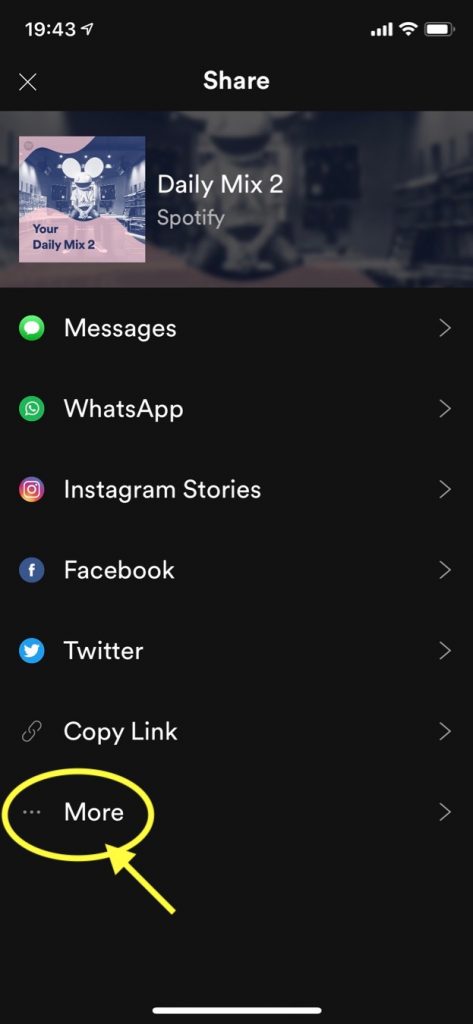 And now "More" (we're nearly there, honestly)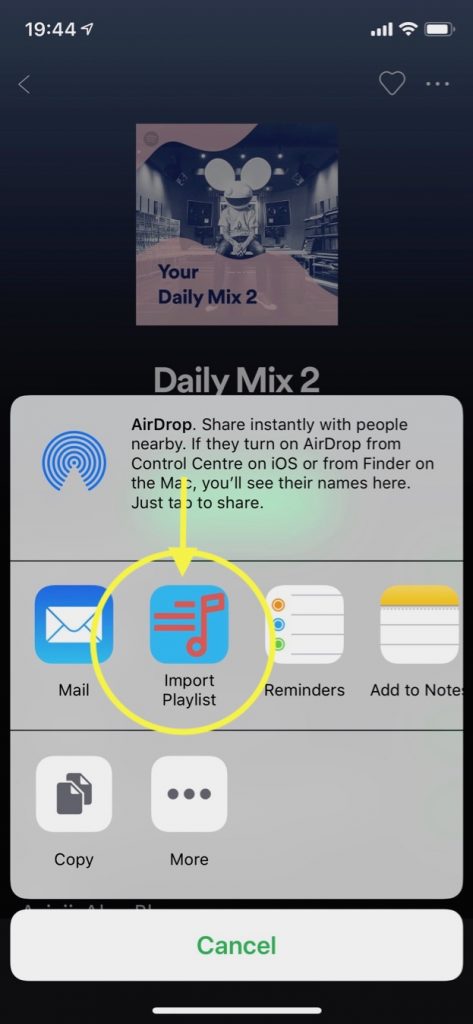 And now, finally, tap Import Playlist. Is the Icon missing? You can add it by scrolling right, selecting "More". Find "Playlisty" on the list you see and turn it on. You might want to move it near to the top as well. See "I've hit the "Share" button but Playlisty isn't there!" for what this looks like.