Get the most from your Apple Music subscription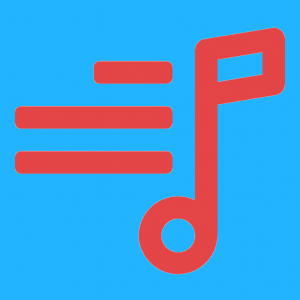 Playlisty is a powerful tool to help you get the most from Apple Music. It enables you to grab playlists and setlists on the fly from many different web-pages & apps, then it helps you re-create them in your music library.




What can it do?
Now that you're using Apple Music, do you miss your Spotify playlists? Playlisty will enable you to import Spotify playlists with minimal fuss.
Want to re-live a live performance of your favourite band? Copy/paste the setlist and let Playlisty do the heavy lifting of searching the Apple Music catalogue for each track and creating a playlist.
Wish you could take playlists from your favourite radio station on the road? Playlisty directly supports a huge variety of web-page formats including the vast playlist library on the BBC website and Sounds app. With just a few taps it will re-create a playlist onto your iPhone.
Have some industry standard .m3u files you'd like to import to your library? Playlisty will read the file and create a playlist in your library using the best matches available for each track.
Are you a performer or DJ? Let Playlisty take care of making your setlists available to fans on Apple Music.
How does it work?
For full details see the Playlisty page on the App Store here.
Where can I source playlists from?
Spotify: use the Playlist Browser to import directly into Playlisty, or hit the Share button in Spotify and select Playlisty to quickly send a playlist of any length over to your iOS Music app. There's no need to enter your Spotify login details into Playlisty.
YouTube: use the Playlist Browser to import playlists from your personal YouTube music channel directly into Playlisty. You will need to enter your YouTube Channel Id in order for Playlisty to get public playlists from your library.
Beatport: use the Playlist Browser to browse artists & genres on Beatport.com, the home of electronic music. See something you like from dozens of different genres and hundreds of the world's best DJs & producers? Just hit "Play" and you'll be listening to the Apple Music versions of those tracks in seconds.
SetList.fm: use the Playlist Browser to import a recent setlist from your region directly into Playlisty, or find a setlist and send it over to Playlisty using the Share button. Playlisty will do all the heavy lifting of searching the Apple Music catalogue for each track.
SoundCloud: use the Playlist Browser to import the latest SoundCloud sets for your favourite genres directly into Playlisty, including Top 50 or New & Hot playlists. Alternatively send a set of any length over to your iOS Music app by choosing to Share from SoundCloud and selecting Playlisty.
Web pages

: use the Playlisty "share extension" from within Safari to capture playlists from a wide variety of pages – including the BBC Sounds playlist library.

Apps: import playlists directly from a variety of apps including YouTube Music, BBC Sounds and the Apple Podcast app (several popular music podcasts are supported).
Text files: can be directly imported from your iCloud, DropBox, or Google drives, in a wide range of formats including industry standard m3u and csv.
Cut-and-paste

: if all else fails just paste a playlist or setlist into the Playlisty Scratchpad and as long as it's in a reasonable format, it will do the rest

.
If you want to learn about some of the more advanced features in Playlisty, look here.
What does it cost?
A free trial mode allows you to create playlists of up to 20 tracks. A minimal-cost in-app purchase is available to unlock unlimited length playlists.
Support
if there's a specific web page, app or podcast you'd like us to support in Playlisty please let us know! Just go to our support page and send us the details (including URL if possible). We'll do our best to add it to an upcoming release.
Legal
Click here if you'd like to see our privacy policy, here to see our license agreement, or here to see our terms and conditions.