Playlisty: The Playlist Tool for Apple Music
Get the most from your Apple Music subscription!
The tool designed just for Apple Music subscribers: browse, play or import playlists, albums or songs from Spotify, YouTube and the best playlist curators across the web.
---
---
---
Prerequisites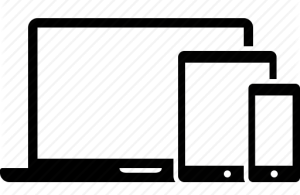 Requires MacOS 12.3, iOS 15.4 or iPadOS 15.4 (minimum)

Also needs an individual, family or One subscription to Apple Music
Spotify
A few taps are all it takes to import your whole Spotify library, including playlists, mixes, "liked" tracks & albums into Apple Music. The fully interactive one-shot process ensures there are no mistakes and the whole thing is usually over in a minute or two. And Playlisty gets the detail right: want to keep your Spotify albums as Apple Music albums? No problem – Playlisty can transfer them either as albums or as a playlist – your choice. Don't want to lose all your playlist descriptions? Don't worry, Playlisty will keep them.
YouTube
Sign-in to see your library (including your "Liked" songs). Alternatively tell Playlisty which YouTube channels you want to follow and see the playlist feeds appear as sources in the unique Playlisty playlist browser. As always, a few taps are all it takes to save them to your library.
Beatport
Browse playlists from dozens of different genres and hundreds of the world's best DJs & producers. The Playlisty browser enables you to browse artists & genres on Beatport.com, the home of electronic music. See something you like? Just hit "Play" and you'll be listening to the Apple Music versions of those tracks in seconds.
BBC Sounds
Pick your favourite music genres and get access to dozens of carefully curated playlists from world-renowned DJs, refreshed daily.
Setlist.fm
Browse and import sets by bands playing in your region. Missed a performance of a band you like? In a few seconds you can be listening to what they played.
Siri Shortcuts
Sync favourite playlists in the background, with a single tap. Create & schedule automations to grab the latest versions of regularly updated playlists.
Apple Music
Ever wished you could see all those Apple Music tracks you "Loved" but didn't add to your library? Now you can, with a bit of help from Playlisty. Just request a copy of your "Apple Media Services information" from https://privacy.apple.com, extract the file "Apple Music Likes and Dislikes.csv" and let Playlisty do the rest!
Files & Links
Supports links (just paste them into the scratchpad), web pages (multiple formats supported), files (csv, iTunes Xml, m3u and many others supported on DropBox, iCloud or Google Drive), SoundCloud (experimental) and dozens of other apps (via the Playlisty Share Extension).
Speed. Accuracy. No compromises.
No playlist tool can ever be 100% perfect: sometimes the originating playlist just doesn't have enough information to make a good match (yes YouTube, we're particularly talking about you) and sometimes the track you want just isn't there in Apple Music. However Playlisty's sophisticated, proprietary matcher is built to get the best results for Apple Music specifically, and If there's not an exact match, Playlisty doesn't skip or substitute it without checking with you first. And Playlisty is fast: it can match & save 2,000 unique Spotify tracks in less than 2 minutes. No other playlist tool comes close.
If you want to learn about some of the more advanced features in Playlisty, look here.
What does it cost?
A free trial mode allows you to create playlists of up to 20 tracks. A minimal-cost in-app purchase is available to unlock unlimited length playlists.
Support
if there's a specific web page, app or podcast you'd like us to support in Playlisty please let us know! Just go to our support page and send us the details (including URL if possible). We'll do our best to add it to an upcoming release.
Legal
Click here if you'd like to see our privacy policy, here to see our license agreement, or here to see our terms and conditions.